Shiawase!
psychedelic_aya
-chan was finally able to buy me
The Pratchett Portfolio
! YAYAY! Thanks, so much, Hana! I have a surprise for you tomorrow! ;D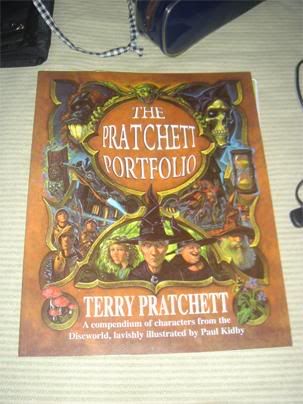 I really wish I had a scanner instead....

Then, I was able to buy my very own USB flash drive yesterday! (But it was "defective" so I went back earlier to change it today. XD) Kawaii, desu ne?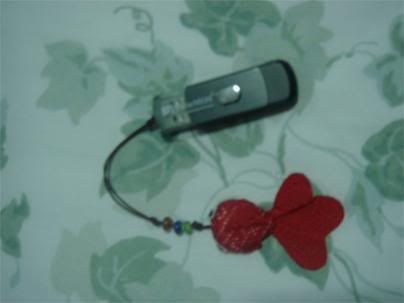 That fish like thingy was a gift from Ai-chan! <3 It's name is OM!
I love the color! (obviously) So happy I've finally got one! I don't know about the brand though, but oh well. Her name is SPICA! On this very special day, Spica was born and christened! Cool, huh? I can finally transfer my WA & TRC files and burn them on some CDs! YAY!
Shishishishi....
I took another picture of me and Ai!
Ooooh, funn!
This actually started out a bit saddening but ended pretty well! I finally got a high grade on a subject, so relieved and happy! And though we had technical difficulties and our presentation was messy, we still managed to get a 36 on our Music exam! :D Coolness. Sir Music is getting less freakier and he seems nicer recently. Good but scary....
And to top it off, I found out I support a slashy pairing, my very own OTP in school! (Not to mention, thanks to
melfra
, I know what OTP means. XD) Ronniekins and Rubelita! (New codenames for them both. XD)
Yes, good day indeed. Things CAN get better!
Muwahah! And because I just can't get enough: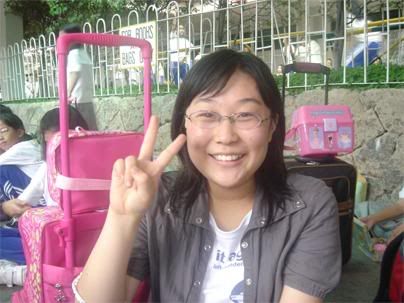 ♥ ♥ ♥ ♥

Now for that Parish Involvement....
*muttermutter*
Mood: shiawase

Music: Hale - Kahit Pa