ZOMG, LJ, I LAVV YOU.
I'm always so slow with these updates. BUT ZOMG! XDXDXDXD
*ahem*
Now for a quick post of what happened through the week:
Exams were generally easy (except for a select few) but still managed to screw up some really
really
easy parts. Damn.
Tsiks party was fun, fun and funn. Didn't bring a camera so check out
schizojunkie
and
exit42
's journal for pictures. (Though even I haven't seen them--I am reduced to dial-up once again, don't ask. :| Kung kelan pa talaga bakasyon, o.) Sir David and Ms. Rivera were there. Came dressed as a witch if anyone noticed. XD Painting nails black is no easy task, mind you.
Some other random costumes:
psychedelic_aya
- Haruno Sakura
anriz88
- Taekwondo martial artist
schizojunkie
- A stripper (LMAO)
anne_delfin
- A pink angel
dolphink
- Santa's elf
Ecetera, etcetera.
If you're not here, that means I don't know what you came as. Comment to enlighten me. :D
Saturday was fun. Woke up and had breakfast at 1pm. (I missed those days of eternal slack. XD) Played Alter Code most of the day and I still have 2 weeks to go. XD We also finally bought a 3-in-1 PSC (Printer-Scanner-Copier), yayness! Now I can scan to my heart's content! <3
And as for today, went out to watch King Kong but will just have to wtach next Thursday because everything was full. But I
did
get to finally buy the
Ultraelectromagnetic Jam
Eheads compilation. (YAY!) And ONL's
Strike Whilst the Iron is Hot
(Happy now,
vermicide
? XD)
GOOD OMENS

Oh love.
My first GO copy. Also the only one I had when Neil came. :(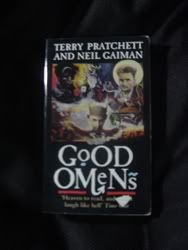 Bought this at GreenHills's Fully-Booked. This was the last copy when I found it.
FB brings lots of happiness this year.
My 3rd copy which my dearest mother bought for me in NY.
This is secondhand, but I don't mind.
jileh
, this picture's for you! :D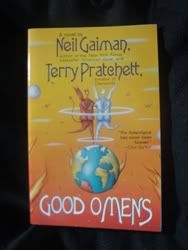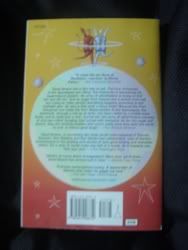 My 2nd favourite cover. Such colorful hues!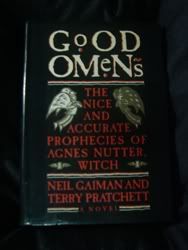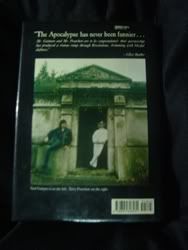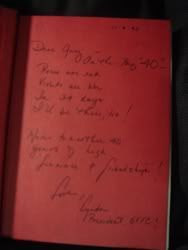 Second hand too, but nonetheless love!
This here is an antique! See the date? 1990, the same year GO was published! *faints*
I love my mother.
Btw, the note says:
11.9.90

Dear Greg,
On the big "40"...
Roses are red
Violets are blue
In 34 days
I'll be there too!

Here's to another 40
years of high
"finance" & friendship!

Love,
Lynda
President, GFFC!
Now I don't know who the hell Greg and Lynda are, but they are the reason I now have this beloved antique so I love them too. XD
I have no idea why I love Good Omens so much but everytime I reread it, I marvel at the pure genius that is Terry Pratchett and Neil Gaiman. <3
Five down, a gazillion more versions to go.
CACTI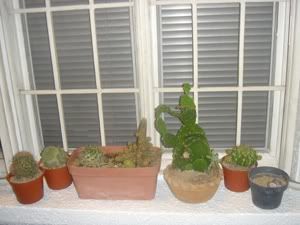 One big happy family.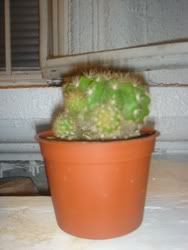 Mr. Teatime. (Pronounced "Teh-ah-tim-eh") A gift from
dolphink
. <3
Susan. From
dolphink
. <3
Efficascent. From
dolphink
. <3
Hikari, who is still alive and kicking. From
dolphink
. <3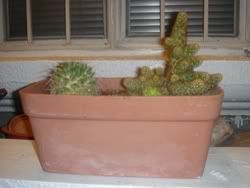 (L)Raku and (R)Genji. Part of a biology diorama. They gave us high points. XD
Murrue, a native from Baguio. She's a flowering cactus and blooms every now and then.
star_flare
, now, I wanna see yours! :D
MISC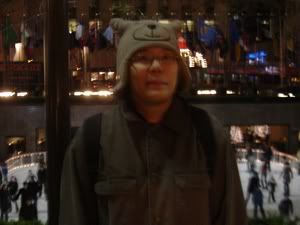 Because I want to.
(The person above's my cousin, btw.
Heeeey, Ate! *waves*)
Alter Code F original game (LOVE!) and official guidebook.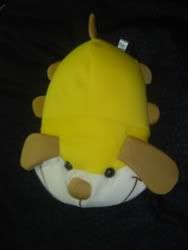 "CBee" is for "Corpse Bride Bee" and not "Cockroach Baby". :| A gift from dear Seatmate and friends. <3
He rolls, he stares and rolls some more. These are the reasons I love him.
Some of the lovely keychains my mum bought for me. One of those is from my ex-seatmate, Berthel though. :)
I fixed up half of my book shelf! How does it look? XD
MY ROOM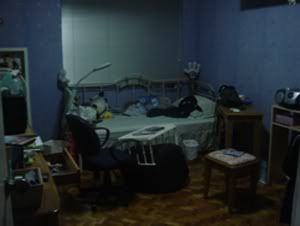 Because I'm bored, I have the camera and I say so.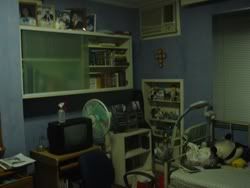 Nothing to see here....
I need more slingies(sp?) for my keychains.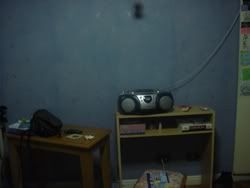 That's the radio I
stole
borrowed from my mother when she left for the US.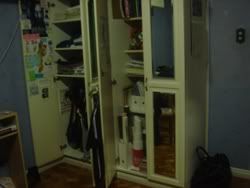 Cabinets.
Okay, so there wasn't much to see, really. I just wanted to take pictures. XD
Okay, I'm not bored anymore. I'm sleepy now.
Good night.
Mood: complacent

Music: Isha - Torpedo